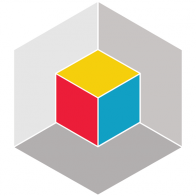 Add depth to your stories by telling them in three dimensions.
Industry veteran Nick Hiatt has created an online course to show you exactly how to create a detailed world in 3D, with beautiful settings and unique characters to tell more powerful stories.
Be the first to get notified when this course is available!
days
hours
minutes
seconds
days
hours
minutes
seconds
Nick Hiatt has been a critical component of some of your favorite films, shows, and video games. With credits on franchises like Star Wars, Star Trek, Destiny, Tomb Raider, Mission: Impossible, Cloverfield, The Walking Dead, and Game of Thrones, he's exactly the kind of person you'd want to learn from.
Over the course of four in-depth, professional lessons, Nick Hiatt and Learn Squared have created a comprehensive course for artists of all skill levels. Covering the ins and outs of Nick's process in Maya, Substance, Redshift, and Photoshop, you'll learn to create unique characters, scenes to place them in, and how to arrange them into a dynamic sequence to tell compelling stories.

Dedicated Community
Join over 10,000 students in the Learn Squared community, where you can learn, make friends, and share your journey.

Track Your Progress
Staying on track is one of the most difficult parts of the artist's journey. We make it easy with progress tracking.

Lifetime Access
When purchasing this course, you'll have lifetime access to it. Sign any time and learn at your own pace.

Copyright © 2020 Learn Squared, Inc.