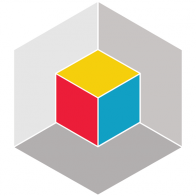 New Course Arriving May 5
days
hours
minutes
seconds
days
hours
minutes
seconds
Realize your imagination with advanced digital sculpting workflows from conceptual artist Arsen Asyrankulov.
Get a SNEAK PEEK and your FREE Wallpapers!
Learn from Arsen Asyrankulov
The sculptures of 2D and 3D Concept Artist Arsen Asyrankulov must be seen to be believed. In our upcoming Organic Sculpting course, Arsen not only shares his method for producing poetic forms but also his comprehensive workflow so you can realize your own imaginations. Having worked with the likes of Bungie and Blizzard Entertainment, this course will teach you all the ingredients necessary to advance your personal and professional artistic pursuits.
Sign up and get an exclusive sneak peek.
Throughout multiple in-depth, professional lessons, Arsen Asyrankulov and Learn Squared have created this comprehensive course for digital sculptors and concept artists alike, looking to take their craft to the next level. Arsen covers everything from industry-leading digital sculpting techniques, to texturing, rendering, and detailed compositing in Photoshop. This course is packed with loads of information to hone your art direction, create captivating sculpts, and stunning final images for your portfolio.

Dedicated Community
Join over 10,000 students in the Learn Squared community, where you can learn, make friends, and share your journey.

Track Your Progress
Staying on track is one of the most difficult parts of the artist's journey. We make it easy with progress tracking.

Lifetime Access
When purchasing this course, you'll have lifetime access to it. Sign any time and learn at your own pace.

Copyright © 2021 Learn Squared, Inc.