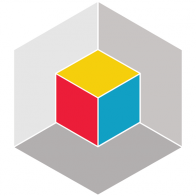 Stylized Environments in Unreal
Add some stunning style to your real-time environments by learning from AAA Senior Level Artist Tyler Smith.
Sign up to receive free previews and downloads!
Your instructor for this course is the multi-talented digital artist Tyler Smith. Tyler's knowledge of AAA real-time artistry is as rich as the work he produces. Tyler's skills have most recently been on beautiful display in Sucker Punch Productions' award-winning Ghost of Tsushima, and is now working for AAA game studio Probably Monsters. With skills and experience like Tyler, you won't want to miss anything this course has to offer.
Some

(very beautiful) work by Tyler
Artistic workflows in

real time

.
Real-time engines are an emerging medium and we're here to give you the ultimate springboard in this brilliant artform. You'll learn how to plan your project the AAA way to create the best environments like a pro. You'll learn to build and optimize your assets before integrating them into UE4 to build the most stylish of scenery. While Tyler uses ZBrush and Maya in his workflow, the techniques and concepts used can be achieved in any similar 3D software of your choice!
Sign up for alerts to get exclusive sneak peeks and downloads!
Stylized Environments in Unreal
Throughout multiple in-depth, professional lessons, Tyler Smith and Learn Squared have created this comprehensive course for digital artists looking to conquer real-time artistry. Tyler's in-depth knowledge of AAA development means you're in great hands for learning how to conceptualize, build and stylize your environments. This course is packed with loads of information to nurture your environment creation skills for the games industry and real-time projects of your very own.

Dedicated Community
Join over 15,000 students in the Learn Squared community, where you can learn, make friends, and share your journey.

Track Your Progress
Staying on track is one of the most difficult parts of the artist's journey. We make it easy with progress tracking.

Lifetime Access
When purchasing this course, you'll have lifetime access to it. Sign any time and learn at your own pace.

Copyright © 2021 Learn Squared, Inc.